Bargainmugs.com is one of America's leading manufacturers of custom printed drinkware. We have been decorating customized designs on ceramic mugs, glassware, travel mugs and sports bottles for over 35 years. We strive to deliver an industry leading quality printed product at fair competitive price through a simple convenient shopping experience.

We offer a large selection of discounted personalized drinkware that is suitable for all your promotional needs. Our products are great for advertising your business or as favors for weddings, proms, parties or corporate events alike. Our selection of ware includes hundreds of ceramic coffee mugs, wine glasses, beer mugs and shot glasses, to mention a few.
Most glassware is made in America by industry leading ARC and Libbey. To place your order, go to bargainmugs.com, or contact us at support@bargainmugs.com or toll free 866-632-2188, and enjoy savings at up to 70% off retail pricing.
Servicing the Winery and Vineyard industry.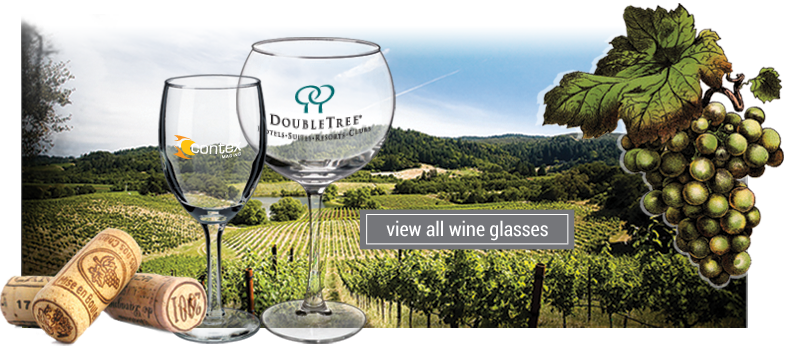 Salinaglass.com is the largest e-commerce store in America catering to the specific and challenging needs of vineyard and wineries. Located strategically close to some of the largest wine producing regions in the country we can accommodate customers large and small with quality custom decorated wineglasses for both tasting rooms and event venues.
Along with our very competitive pricing, we offer quick turnaround, inventory management and logistic services.
Decades of experience in servicing the unique needs of vineyards makes salinaglass.com the obvious and secure choice for your glassware needs, decorated or blank.
Check out our online store or contact us at service@salinaglass.com, toll free 800-510-9392