Printing & Laser Cutting Services


Custom printed labels, tags, 6-pack beer carriers, cigar bands and so much more.
Visit LabelsOnTheFly.com YouTube Channel
At LabelsOnTheFly.com you will find a tremendous selection of pre-designed labels or tags that are perfect for your next event, celebration or function, ready for your final touches. Whether you are looking for ways to personalize your wedding favors, exclusive 6-pack carriers for your home brewed beer or retail labels for your products we have you covered. Our designs can be easily customized online with your color scheme and text.
Our commercial store also offers quality printed labels and tags starting at very low quantities. And with rush services available we are able to accommodate just about any deadline.
Our products aren't just personalized, we take a personal interest in meeting our clients' needs and partner with you to make your event or product line a success. All our products are printed with state of the art digital equipment ensuring the best quality available.
Laser Die Cutting and Digital Printing Services
View Our Video Gallery, Photo Gallery & Laser Logik's YouTube Channel


LaserLogik.com is the most reliable source for industrial laser services.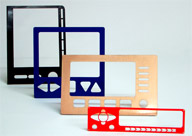 Because there is no need for expensive dies, laser processing is perfect for short run specialty items and prototypes, as well as mass-produced precision parts. This technology has the ability to hold tight detail that dies cannot. Our lasers produce the cleanest, smoothest edges, and they do it cost effectively and with 100% repeatability.
Our experienced staff of laser operators, CAD programmers, graphic designers and customer service representatives are here to assist our clients with every stage of the ordering process, from artwork to final production.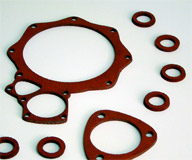 We find solutions to your design challenges, efficiently processing your components to within .001″ accuracy. Using the best laser cutting equipment in the industry, LaserLogik has the ability to perform laser engraving and cutting through, perforation, drilling and scoring, all of the tasks needed to produce your unique product.
Our laser digital converting is ideal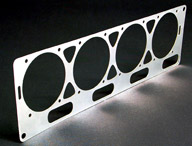 for processing a wide variety of materials used in creating precision component structures, devices, and sub assemblies with tight tolerance.
Our lasers have the capability to manufacture parts and packaging using materials that include polypropylene plastics, rubber, magnetic materials, acrylic, paper and cardboard.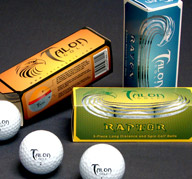 Precision laser cutting allows us to produce intricate cut designs that are too complex to create by hand. We produce specialty die cuts on a variety of materials and perform multiple processes in the same work area.
Whether you need a single gasket, a series of specialty templates, or unique product packaging, LaserLogik can cut just one part or thousands, and anything in between.
We serve a wide range of industries, producing high quality parts quickly and cost effectively. Some common industrial manufacturing applications include architectural modeling, stencils, filters, signage, protective films, instrument panels and dials, abrasives, automotive parts, and protective and breathable packaging. LaserLogik will give each job the individual attention it deserves.
Whether you are a large advertising agency or a small business, you can take advantage of our printing and cutting services. We offer low minimum production options that are perfect for short-run specialty pieces and prototypes, as well as affordable mass-produced marketing materials.
We can produce the eye-catching, colorful creative marketing materials, corporate identity pieces, and table-top displays that will bring your creative ideas to life. We use durable, water-resistant inks and high-resolution digital presses to capture fine detail and vibrant color.